Airmar P79 50/200KHZ In-Hull Transducer
Classic 600W transducer with broadband technology and frequencies of 50/200 kHz for all kinds of fishing teqniques up to 300m depth. Placed in hull and is suitable for hulls with 2 to 22 degrees slope.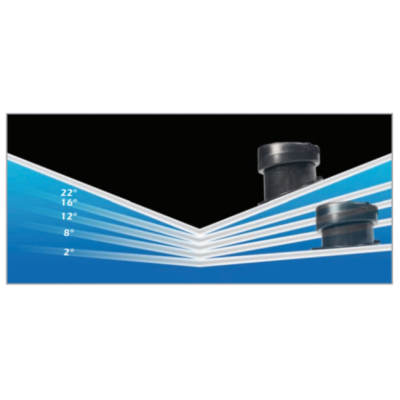 Compatible with all 9pin / black plug devices.
Plastic transducer, 50/200 kHz, 600W.
Frequencies 50KHz / 200KHz up to 300m.
200 kHz 12° transmission angle.
50 kHz 36° transmission angle.
Maximum real depth 300m.
Ideal transducer for fishing in deep and shallow waters.
Included: 7m cable
Detailed Features
• Operating frequencies : 50/200kHz
• Coverage angles : 12 ° @ 200 ΚHz || 45 ° @ 50 ΚHz
• Temperature sensor : NO
• Xducer ID® technology: YES
• CHIRP technology : NO
• Power : 600W
• Bottom Structure : NO
• Hull type: All types
Compatible with all Lowrance devices and all 9-Pin devices of the NAVICO group (LOWRANCE/SIMRAD/B&G)
Seabed detection at high speeds